The Manifesto for Social Eneterprise
We designed the Manifesto to persuade the Scottish Parliament and government to support social enterprises and change the world for the better.
Social Enterprise Scotland 2017 marketplace event website
We created a brand-new, responsive website for the Social Enterprise Exchange Marketplace 2017. After agreeing design concepts, we used WordPress to build the site and WooCommerce to allow online bookings and payments. We added functionality with features such as an enquiry form, hosted video, social media links, Google analytics integration and embedded Google map. We build the site quickly and efficiently to meet a tight deadline and provided ongoing support afterwords to keep the site working well.
Social Enterprise Awards Scotland branding
We designed the logo for the Social Enterprise Awards Scotland 2016. Our design is the start of a suite of logos for consistency across all of Social Enterprise Scotland's work.
Social Enterprise Scotland annual reports
For several years running we have been designing the annual reports for Social Enterprise Scotland. The 2017/18 featured a major design update.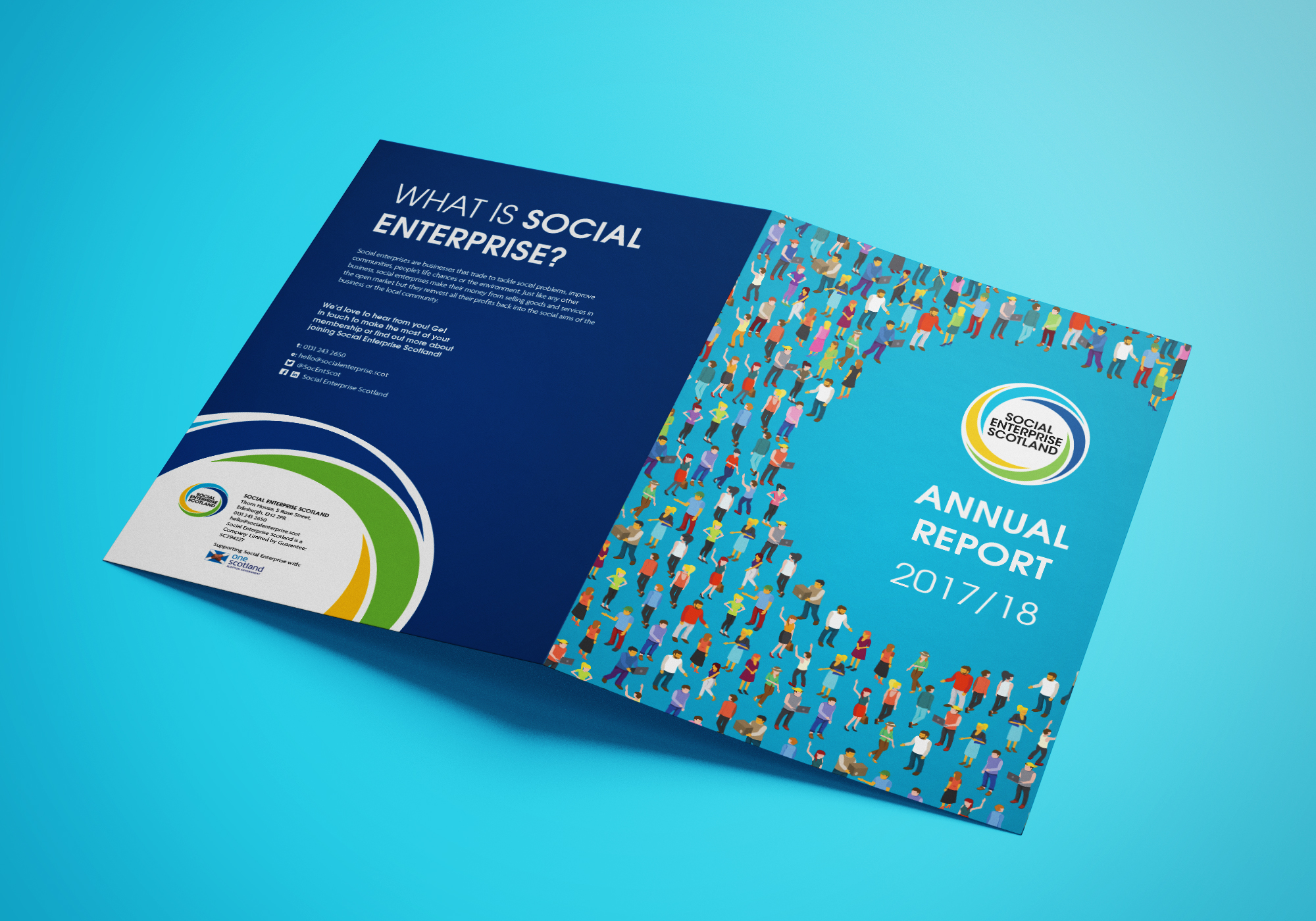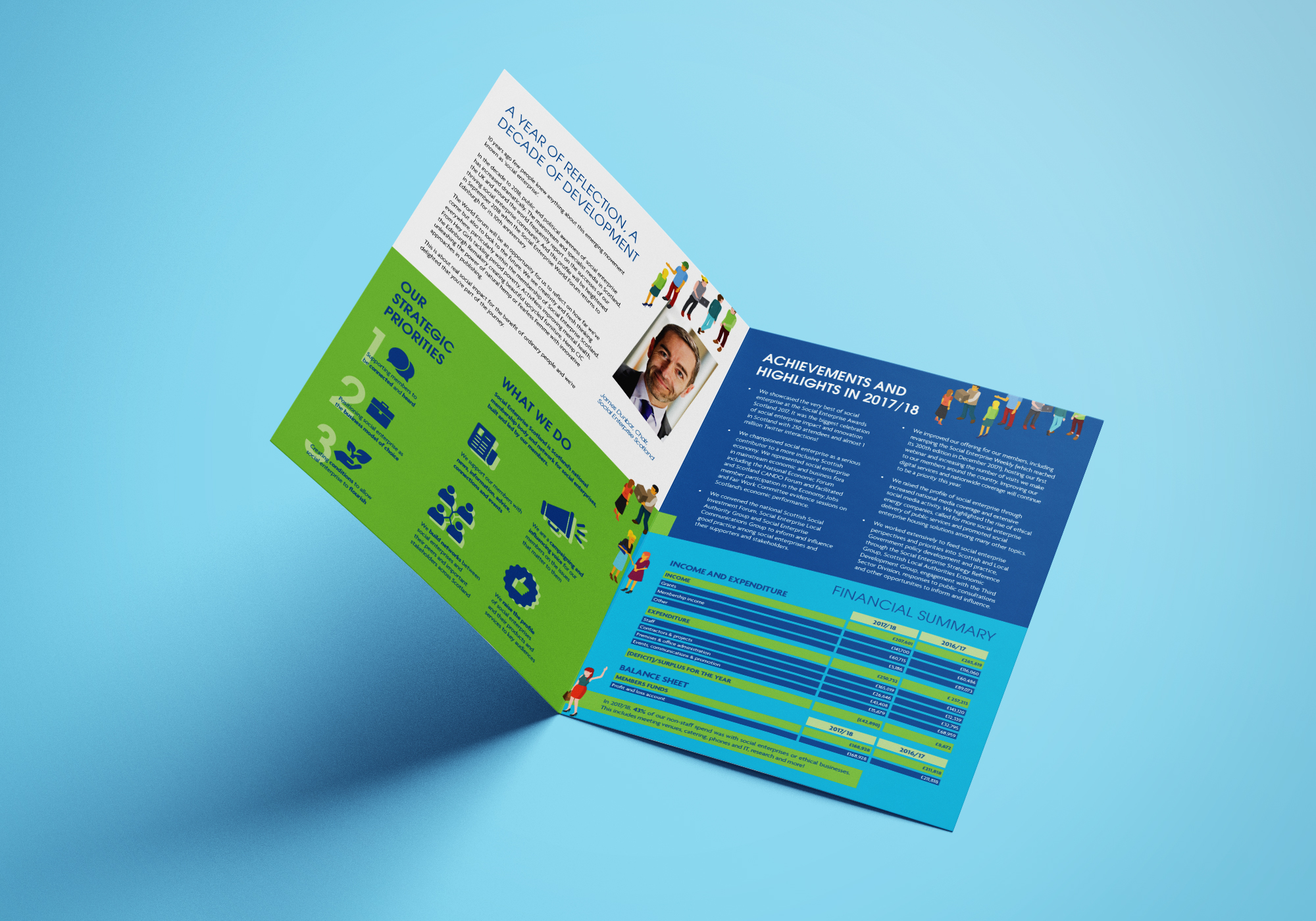 Fraser Kelly, Chief Executive, Social Enterprise Scotland :
"Delighted to work with Transform Creative as part of our commitment to using social enterprise suppliers. High quality design work with a good balance of freshness and consistency."