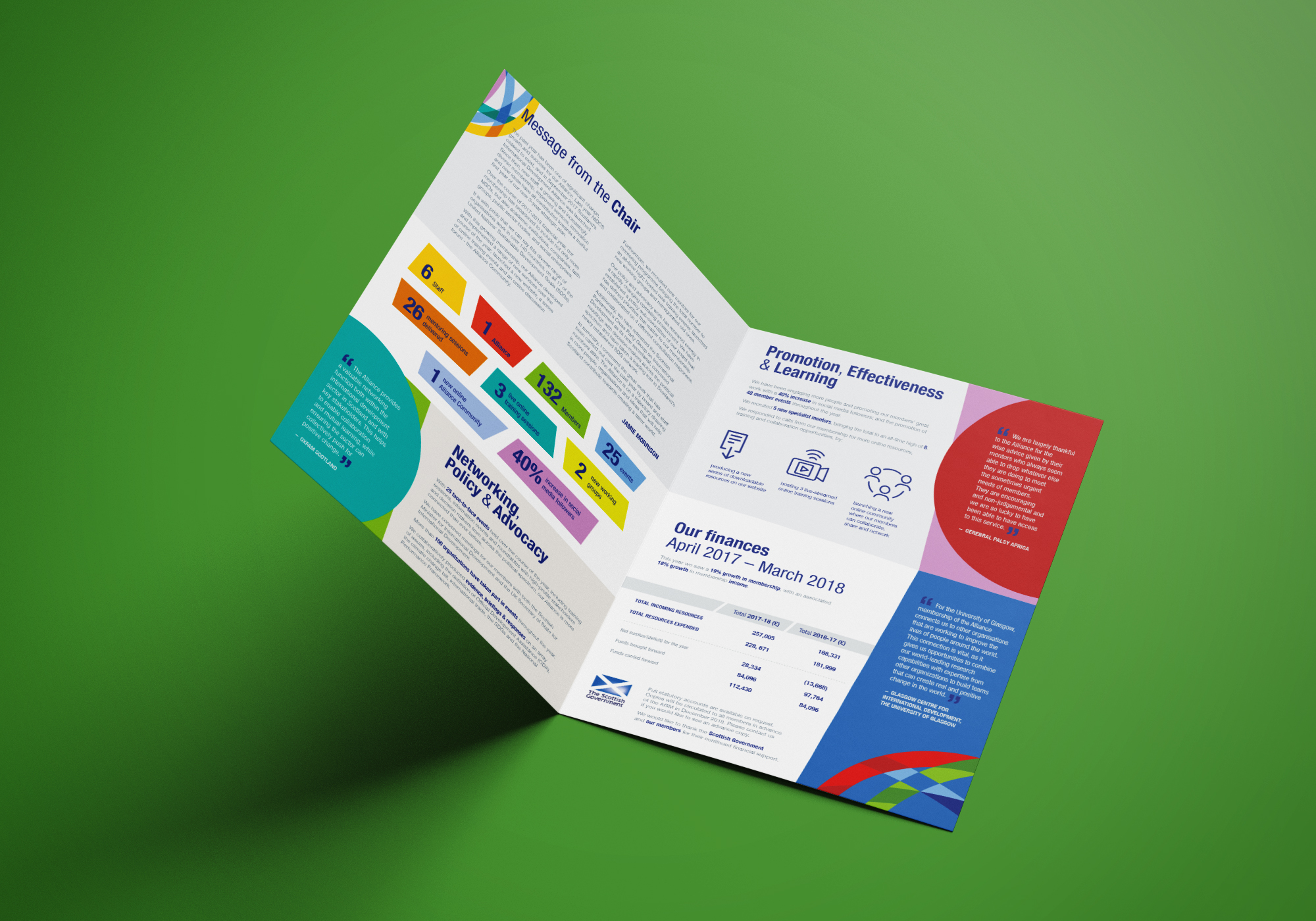 2017 Annual Report was the first document NIDOS commissioned after rebranding to Alliance.
We designed a number of publications for NIDOS, which helped them to consolidate their old branding.
For two years now we have been providing photography services to cover NIDOS/Alliance AGM & Conference.
Allyson Doby, Information & Communications Officer, NIDOS:
"We were really please with the whole process of working with [Transform Creative], from creative output to punctuality and their professional standards, and subsequently commissioned them again. Their design skills were excellent and we found them to be very flexible and responsive. It was a pleasure to work with them and we hope to do so again in the future."