We were commissioned to design a publication of case studies, highlighting major projects that Living Streets and Paths for All are working on together to get people in Scotland out walking. The case studies were the first publication produced in Scotland using the new Living Streets brand.
In 2018 we've been commissioned to design a major publication setting out Living Streets Scotlands' strategy until 2021.
Stuart Hay, Director, Living Streets Scotland:
"Transform Creative helped to provide graphical spark and visual flare to our campaigns work and were a pleasure to work with. They are very much tuned in third sector needs and thinking we will undoubtedly use them again for our visual and creative needs in future."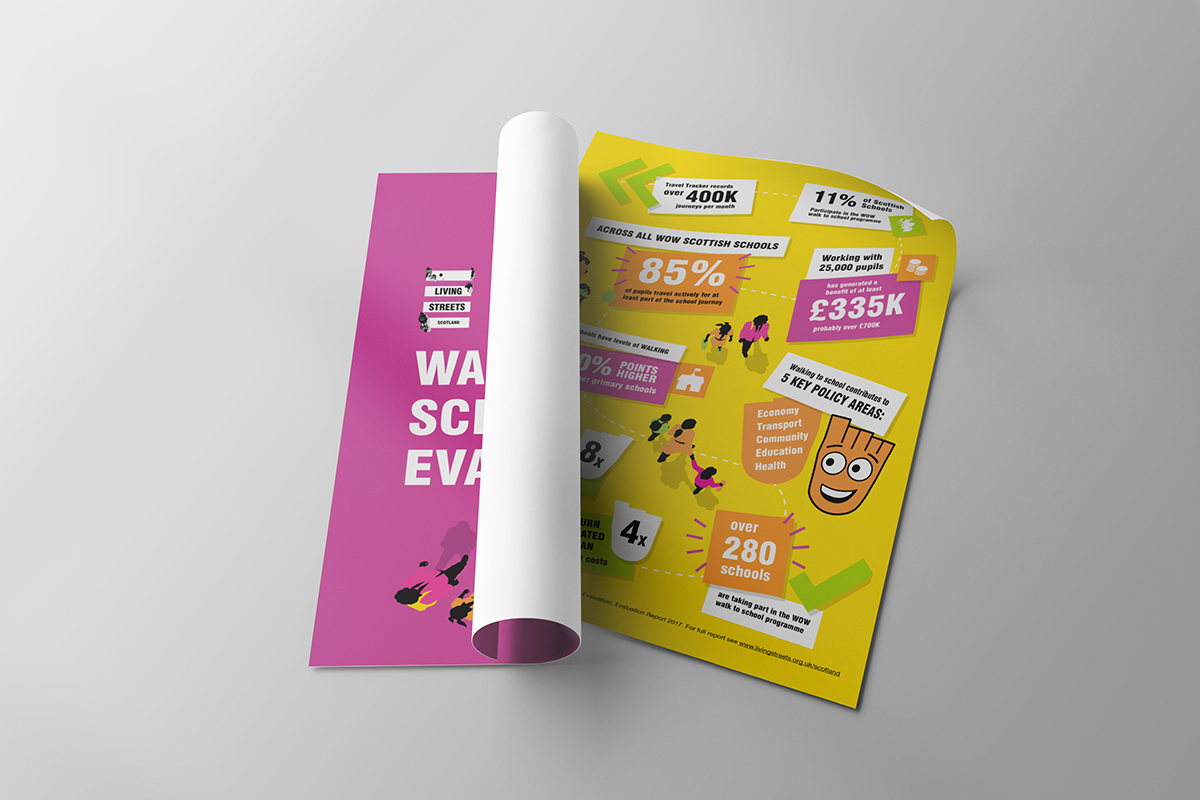 We created a number of illustrations to supplement the Living Streets Scotland illustration library.
We helped Living Streets win their campaign to make 20mph the default speed limit in Edinburgh.
We built an alliance to demonstrate widespread support for 20mph and secured positive media coverage. We created a campaign identity, infographics and illustrations, led a social media campaign which reached over 39,000 people, produced case studies from groups who would benefit from 20mph, and secured signatories for a joint letter that was published by The Daily Mail, The Scotsman, The Edinburgh Evening News and The Herald.
Working with Living Streets Edinburgh.
We created a sub-brand and designed various comms materials for the newly established local campaign group, Living Streets Edinburgh.